Setup and setup page components
Setup includes configuration for the following:
Personal Setup

— Preferences such as language, time zone, and Google app settings.

Applications Setup

— Definitions for applications and application components.

Administration Setup

— Global settings for the tenant and user and role management.

Monitoring

— Monitoring settings for runtime status and systems logs.
Users with an administrative role can configure personal, application, and account settings from the Setup home page. Users without administrative privileges can only configure their personal settings using the Update Profile option in the user profile menu.
Administrators can access the Setup home page from an application page in the following ways:
Select

Settings

from the Platform menu.
Select

Setup Home

from the application switcher.
If you are already on a setup page, select

Setup Home

from the application switcher:
The following is the Setup home page of hosted Platform: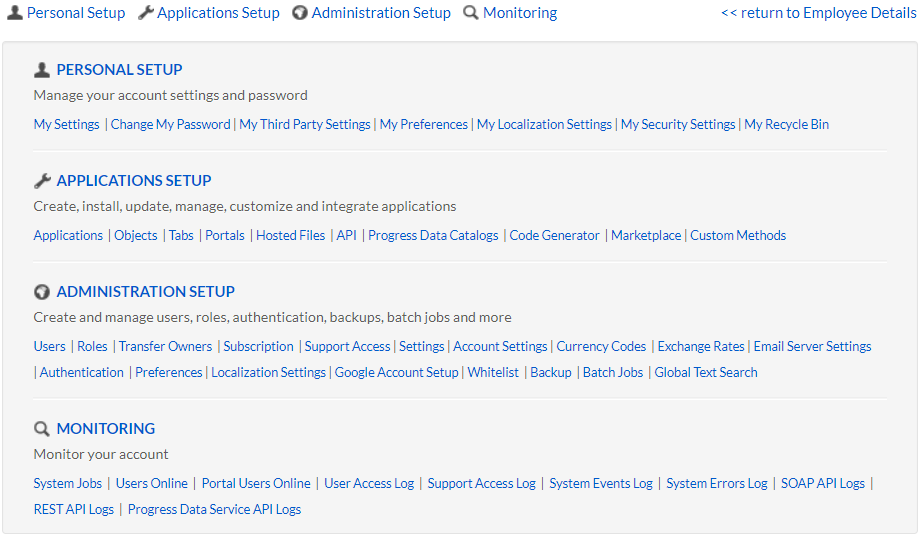 All setup pages contain the following navigational components: